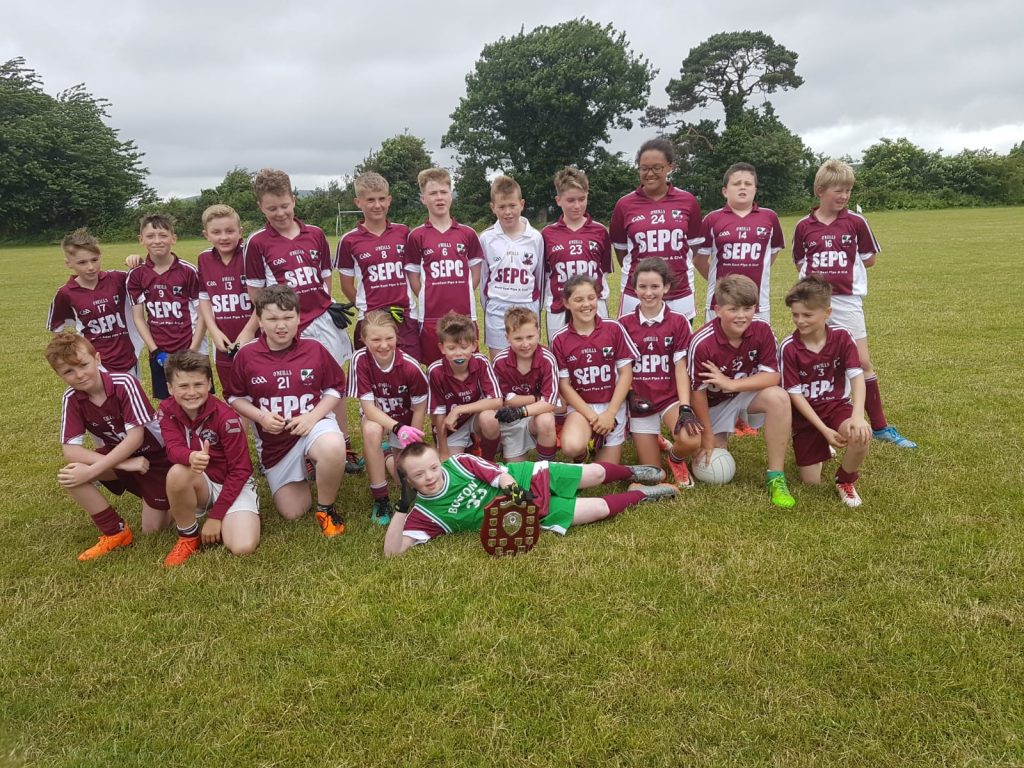 The Christy Gregan Cup and Shield finals were played out on Wed 13th June in the Coolfancy Community Field.
Coolfancy NS 5th & 6th Class boys and girls were victorious in the final of the Christy Gregan Shield.  They played Annacurra and the final result was 5-5 to 4-5 in Coolfancy NS favour.
Captain on the day was John Cunningham, team coach PJ Nolan.
Aughrim NS played Carnew NS in Christy Gregan cup final, where Aughrim NS were the winners.