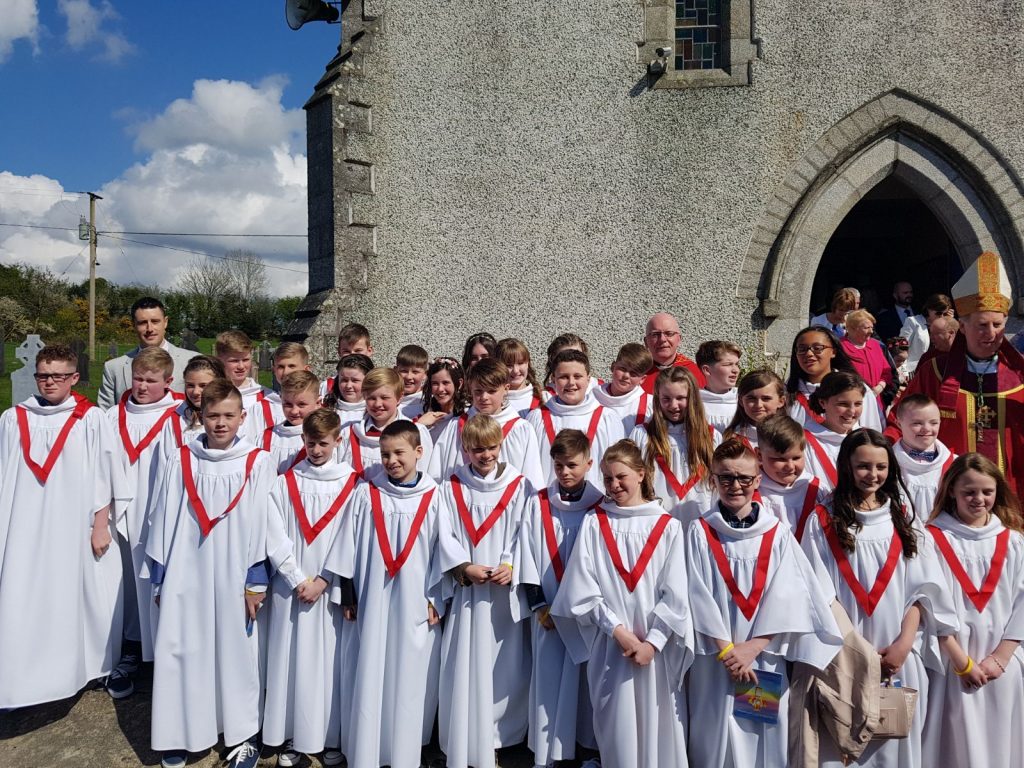 The sun shone all day on Sunday 29th April 2018. The boys and girls of 5th & 6th class of Coolfancy and Kilcommon National schools were conferred by the Bishop of Ferns, Dennis Brennan and Fr. Chris Hayden.
The bunting and flags were flying for the day and the chapel was beautifully decorated by the confirmation candidates and added a personal touch to the occasion. The ceremony was enhanced by the school choir, adult choir and local musicians. The confirmation candidates were looked after by 5th/6th class teacher Mr. Nolan who had prepared them along with Fr. Hayden.
A lovely day was had by all!